GEORGE ALBERT BUMFREY LEE
Private 015676
RASC
Died September 1919 of injuries
Enlisted Cromer, resident Sheringham.
Commemorated on Sheringham War Memorial
Personal Account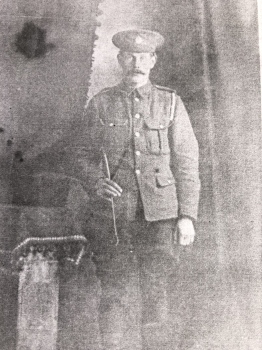 Born in Bessigham to single Mum Emma on 25th August 1889 and Baptised in Bessingham as Albert George Lee.
The Bumfrey name was added when Emma married a Bumfrey in October 1890 and they lived in Alby.
They moved to Barchams Yard in Sheringham in the late 1800's and on leaving school he worked for a sadler. He joined the Salvation Army and played in the band.
On 28th February 1913 he married Catherine Hunn at St Peter's Church, Sheringham and he lived with his wife in Silver Cottage, Beeston Road. They had three children. Edith 1913, Albert 1916 and Earnest 1920.
He served in the British Campaign in Salonika
He died in September 1919 of injuries of war. His died in March that year which did not help.
He is buried at All Saints, Upper Sheringham.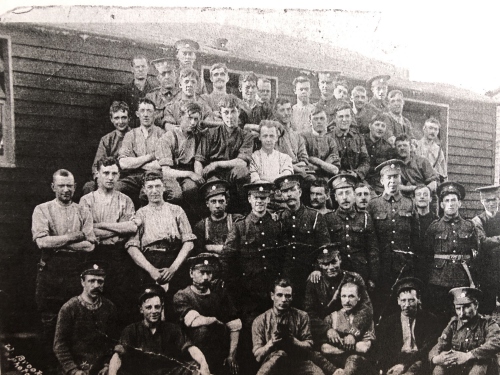 3rd Left Front Row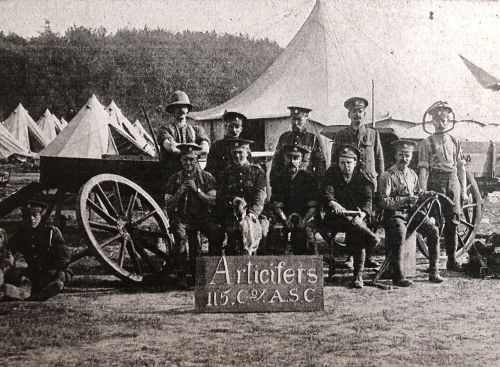 Far Right (Circled)